SPECIAL LIMITED-TIME OFFER: $1 Upgrade from our Free Fiddle Jam Club to an All Access Pass for the first month! ($29.95/month after that.  Cancel at anytime, no questions asked).
Welcome to another installment of the Fiddle Jam Club Newsletter

!

 
Welcome newest club members: 
Mika, Keith, Etha, Jerre, Abigail, Tanya, Hank, Marty, Jenny, Joanna, Gill, Aaron, Anne, Mark, Linda, Carol, David, Don, Isidra, Phoenix, Danny, Josh, Marvin, Theresa, Gary, Alexandra, Jake, Sabine, Jose, Luis, Paula, Perri, Alicia, & Sarah!!!!  
May you all have many joyful and happy jams!

Newsletter Topics Below: 1)  Featured Lesson of the Month: Jammin by Bob Marley, 2) News: The Fiddle Jam Freedom Formula 3) Newest Lessons: Moonlight Drive and Beethoven's Oven, Truck Talk 4) iFiddle column: "Swamp Fiddle" lesson
<<::>>
1)

Featured Lesson of the Month

: This is something new that I started last month, and still seems like a good idea to me.  I'm open to your feedback, as usual.  If you are already one of our All Access Pass (AAP) members, you will already have complete access to this lesson and can skip this section of the newsletter, BUT, if you are just a member of our Free Fiddle Jam Club, I will be switching the coding of a new lesson each month to give you full access, just like our AAP members.  The obvious choice for the first installment of this feature was the Fiddle Jam Institute's namesake title tune: The
Fiddle Jam Blues

… of course!  This month I will go with the tune next closest to the heart of Fiddle Jamming… Bob Marley's "Jammin'!"

Jammin' is an iconic tune in the Reggae style.  Maybe you've never heard of or even thought of violin in Reggae music? But, yes, violin, our most expressive and beloved instrument, can really play any style!  

The melody, as written, is really quite simple.  Bob Marley never sang it the same twice, so this version is more or less a consolidation and fiddle jam-izing of the "best of" so, if your reading skills are not so great yet, don't sweat it, just interpret the notes the best way you can in your own version!  Improvisation/Jamming can easily be done with a B Blues scale 0-1-3 fingering on the A & E strings.  You'll hear my example in the video.  Jam along with me!  You'd be surprised at what you can pickup via osmosis by doing this!  ;~))

Navigate to the the full access version of this lesson here: Jammin'
2) FIDDLE JAM NEWS: If I had to sum up what the Fiddle Jam Institute is all about in one sentence, I'd have to say that it is all about:
"Getting violinists to be able to sit-in with a band."  
That's really it.  Whether Country, Blues, Bluegrass, Rock n Roll, or Jazz, or any of their countless hybrids… what's it take to get into this exciting and gratifying world?  
The short list is: a little know-how, a little ear training, a few secret hand-shakes maybe, but mostly just experience with being creative or jamming!  Jamming is the key to the door of the wild side of the violin worlds!  Once you know how to jam, even just a little bit, all kinds of musical opportunities can open up for you!  This can be life changing, and I love that!  I want to give that transformational experience to as many violinists as possible!  
To meet my desire and hopefully your's too, I've been working hard developing a new Flagship course entitled:
"THE FIDDLE JAM FREEDOM METHOD: How to Get Off the Page and Confidently Sit-In with Any Band in 90 Days!"  
I think that title is "checking a whole bunch of boxes" on my goals for this type of program, but I really want to make sure that I'm not missing anything that I might have overlooked and need your help!  To finish it, I'd love to hear from you as to what you'd like a course like this to cover.  What kind of bands or situations do you, or would like to sit-in with?  What are your biggest questions or problem spots?  What do you feel the most out-of-the-loop about or scared of when you think of sitting in with a band? What are your biggest goals or desires for your music performance life? Would you please send me your top 3 things you'd like to learn in a course like this?  To hear your suggestions would be awesome!  You can send them in the comments below.  Don't be shy!  Your request/suggestion could change someone's life!!
3)Newest Lessons in the Library: Moonlight Drive and Beethoven's Oven
Beethoven's Oven is a Gypsy Jazz adaptation of Beethoven's 7th Symphony 2nd Movement theme.  I'm enamored with this melody lately!  Feature: A harmonic minor scale.  Update: I just added a demo example track for listening.
"Moonlight Drive" is a take-off of Jean Luc Ponty's Sunset Drive that featured his ground breaking and famous blue violin.  Feature: Switching from relative C major and A minor pentatonic scales (hint: they are the same scale!).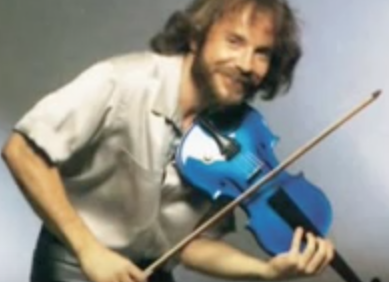 New Truck Talk: Does the Future of Music equal the Past?  Check it out and let me know what you think!
Check out the newest lessons posts (they are always listed at the bottom of each page on the site!)
If you have any questions or comments, please feel very free to post them below.  I love to hear from you!
Talk soon!
Fitz
PS: If the contact form (that is supposed to be below) does not appear in your browser, click here to send me a message instead.
Remember, if you ever want off of this list, just let me know!  I'm not looking to spam anyone with unwanted inbox intrusions.  I'll most likely be sending this out a couple times a month as we head into this new phase… maybe just a little more when there's something new going on.  Till next time!
<<::>>
FJI Newsletter, April 2016