Description
The book that started it all!  Autographed "Fiddle Jam, a way-cool easy way to learn how to improvise" Book/CD by Geoffrey Fitzhugh Perry (Hal Leonard Corp.) copyright 2002.   9″ x 12″ Glossy full color cover. 46 black & white pages.  Includes audio CD with spoken instruction and "split-mix"  jam-along tracks with the author's example only on one side/ear (so you can "go it alone" when ready).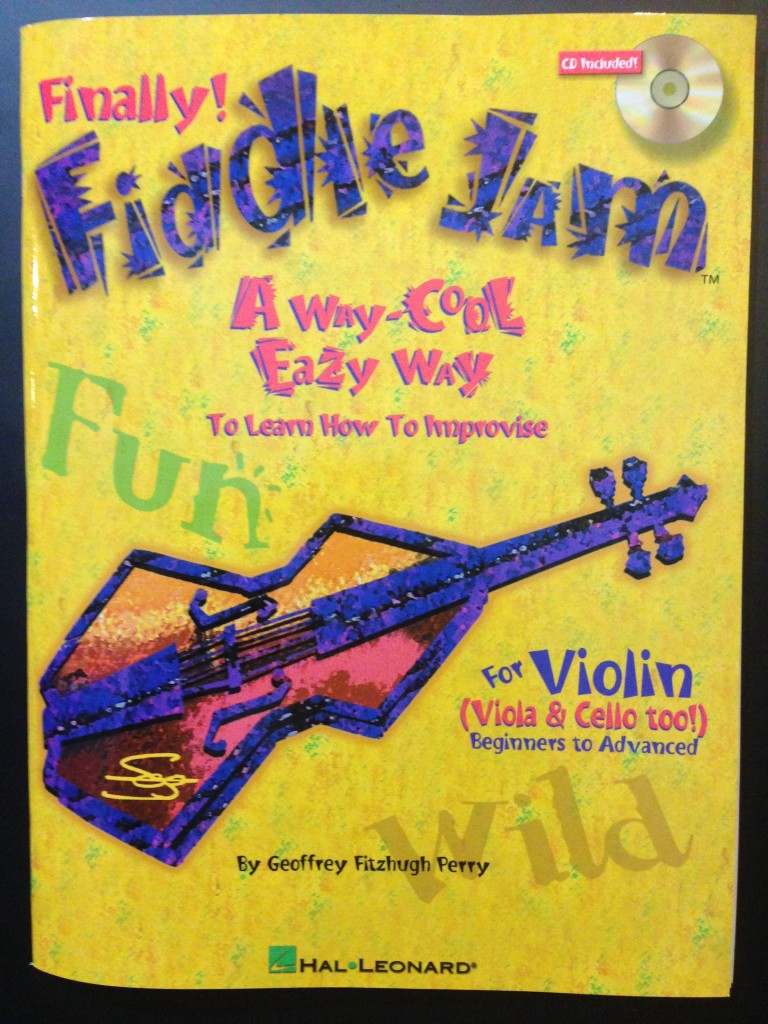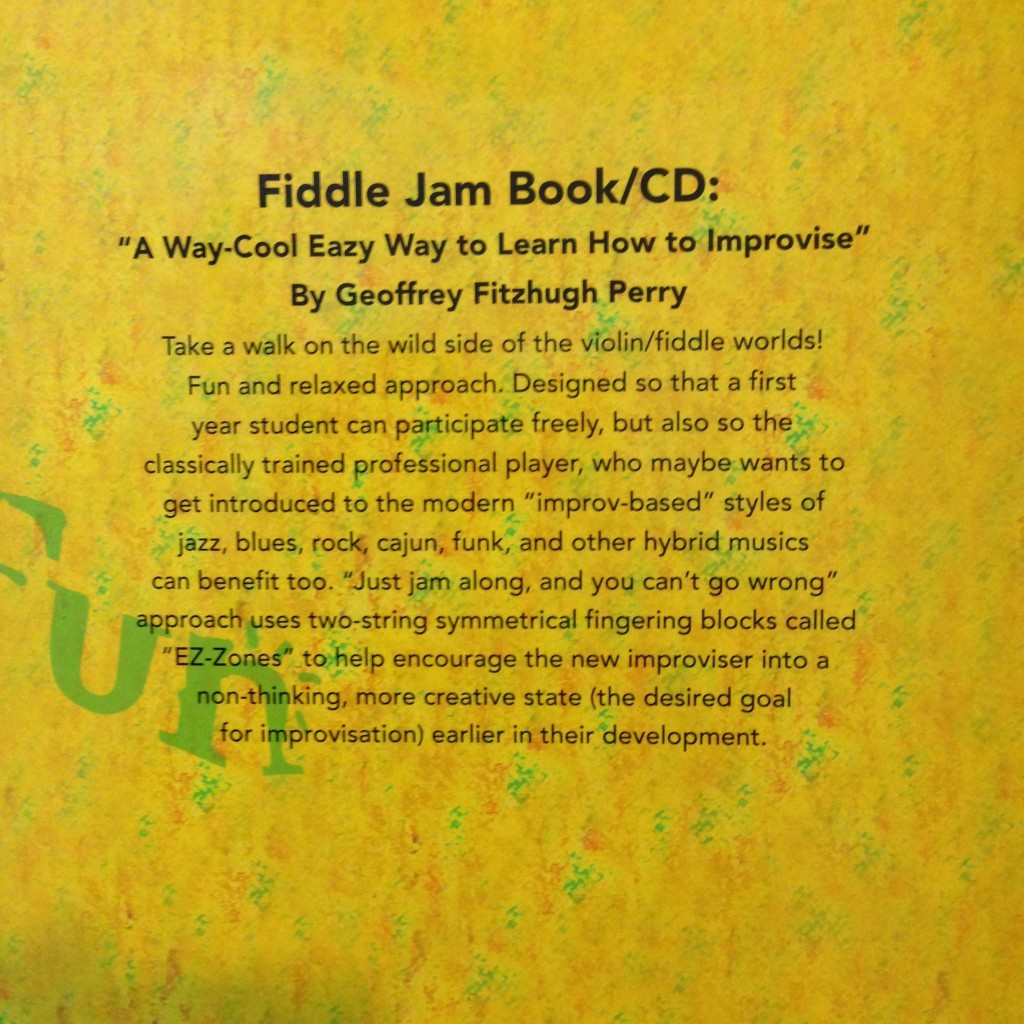 The Fiddle Jam Method features the novel use of "EZ-Zones" (symmetrical finger patterns on two adjacent strings) that make your first experiences with improvisation as non-scary & easy as possible… and way-cool!  Styles include Rock, Pop, Blues, Country, Jazz and more.  All lessons feature a unique "one-scale-fits-all" approach that can crack open the door into the creative worlds by just getting you used to creating in the first place!  As the back cover blurb suggests, it's a little on the fun and wild side of the violin/fiddle worlds, but never fear… Fiddle Jam is here!  I will guide you through it as easy as possible and have you jamming with glee in no time at all!
Price includes free shipping and handling anywhere in the continental USA.  Please contact us about shipping elsewhere via the form below.