The traditional song sung/played directly after the stroke of midnight on New Years Eve/Night.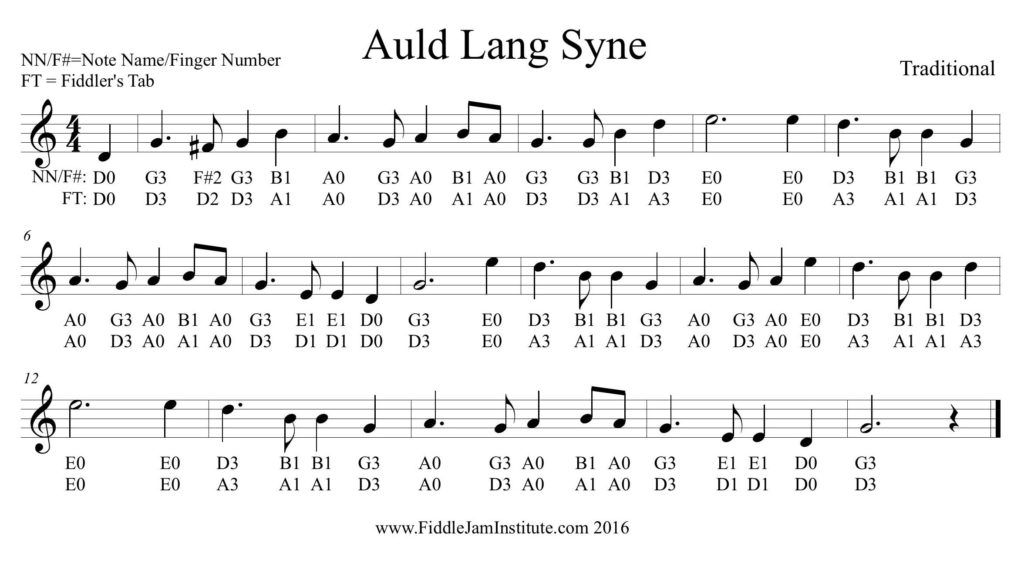 And, not to leave our Cellists out: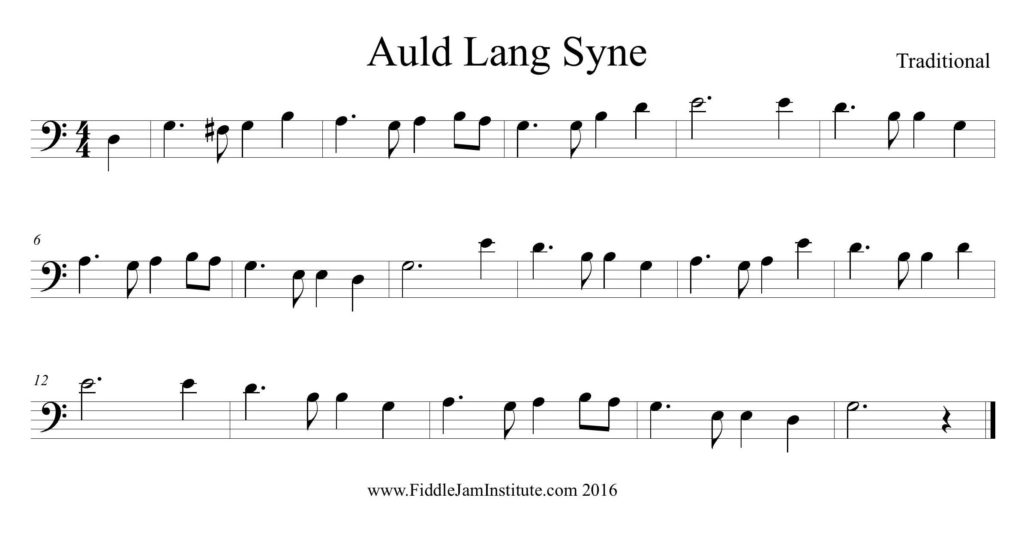 Though the high E note will be tough for some Cellists, just go for it, or practice transposing down a 4th to the key of D?  Let me know if you might need help with this.
<<::>>