B Blues is a good one on the fiddle too!  simple EZ-Zone is 0-1-3 on the A & E strings.  Just start and end on the B note to get started and you'll be fine!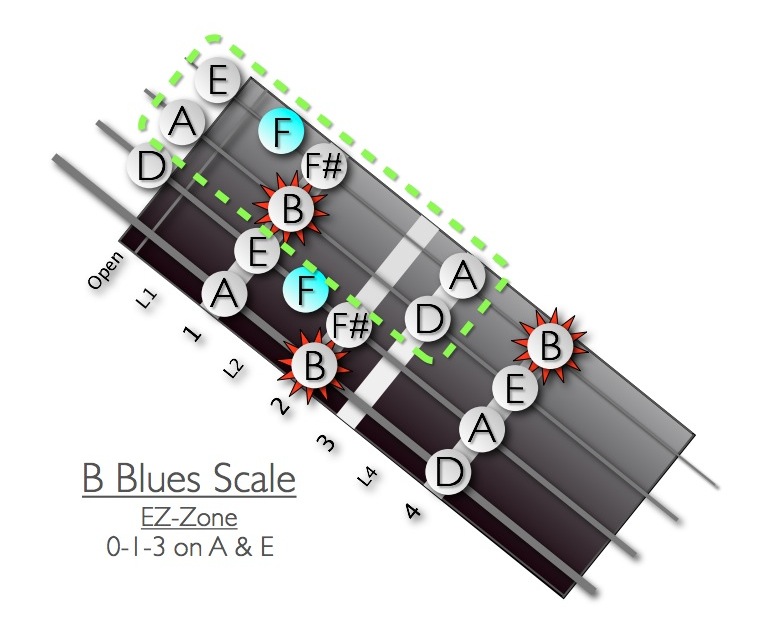 B Gone: in the style of BB King's "The Thrill is Gone."
B Tuff: Rougher Funky Rock Jam
Jammin': Classic Reggae by Bob Marley
Further Studies:
Questions or suggestions?  Just use the form below!
<<::>>