Wit & Wisdom
"Levitating while receiving cosmically channelled alien musical ideas, and reeling in his audience with appropriately frosted cake!" huh?….. read on.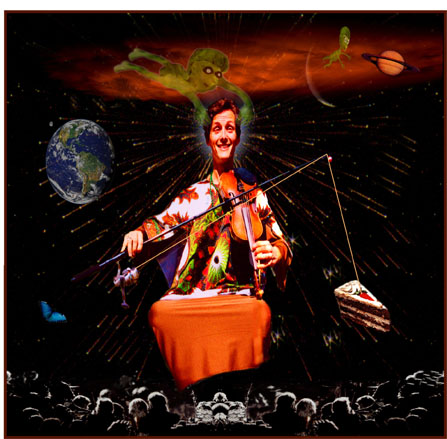 OBEDIENCE TO THE MASTER (you), GREATNESS, and SHOWING OFF
The ultimate and lofty goal of an improviser (and possibly anyone in any place or discipline!), is to be a complete and undistorted mirror of your own creative innermost promptings (Please notice I said "creative" and not destructive promptings, as I'm not trying to develop self serving idiots, smashing violins over each others heads and poking each other in the eye with their bow tips, just because some inner "voice" told them to do so!  Ha!).
Greatness as an improviser, actually has nothing to do with technique.  …But has everything to do with these promptings and the ability to be completely connected  from  your "inner ear" to your finger tips.  This is what really matters most…
View the rest of this lesson… Click here for more info on becoming a registered FJI member!
<<::>>