Here's three solid jams that use the E Blues scale.  Super EZ-Zone fingering: 0-1-3 on the D & A strings will definitely get you going on these!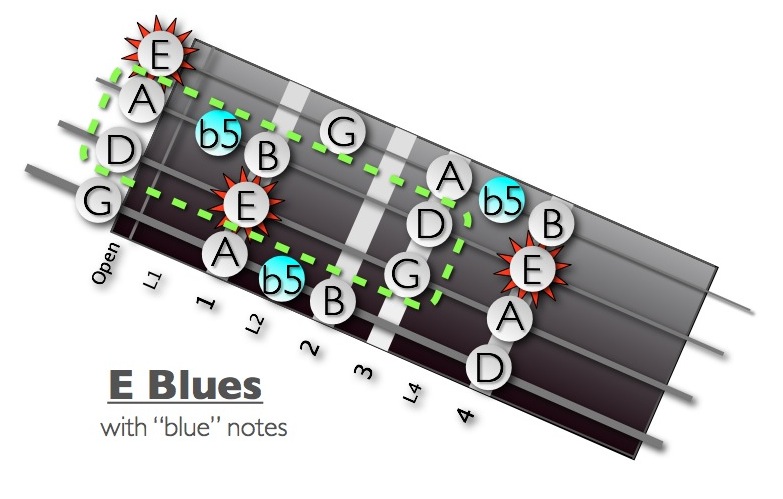 E12: Standard 12 bar blues
E Funki: E blues scale on the funky side
E minor Piano Funk: New age, new Orleans sound
Further Studies:
Questions of comments?… use the comment form below.
<<::>>